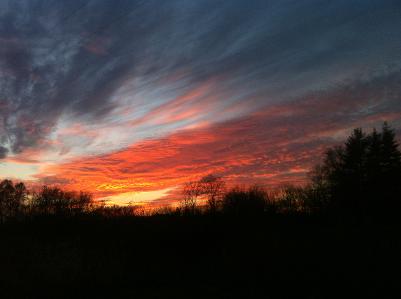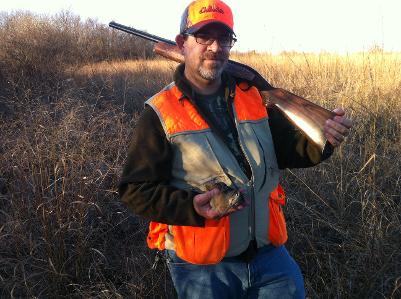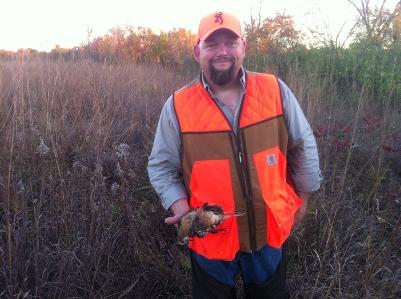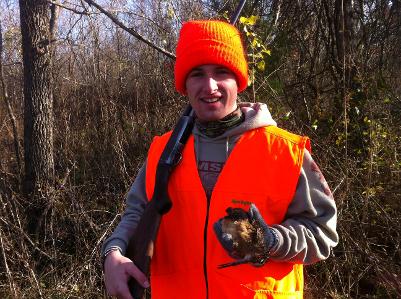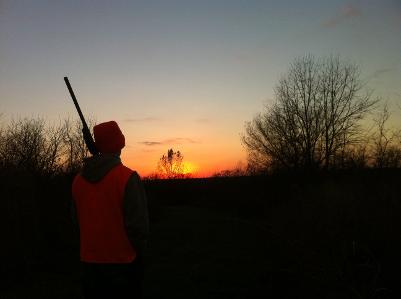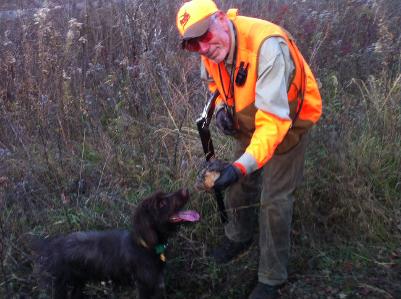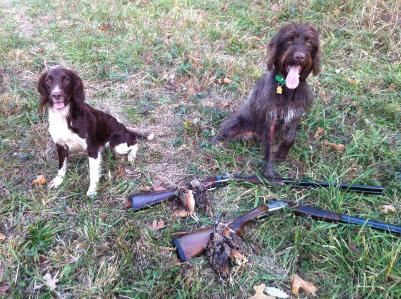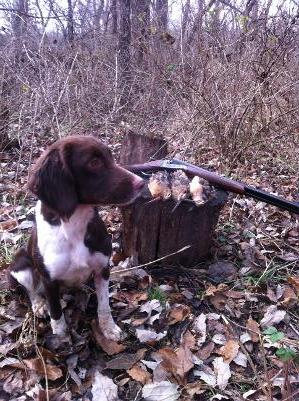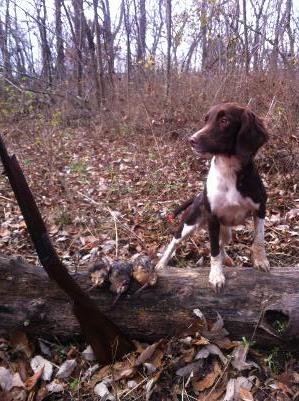 There is an old cemetery on the place I hunt. This tree is laying on the base for this headstone which was broke years ago. I always like to stop and have a moment at this spot. These were the first two birds I shot on this hilltop this year.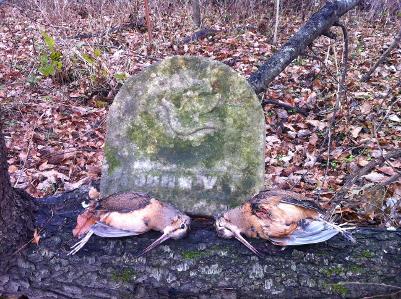 The limit after I left the cemetery hilltop.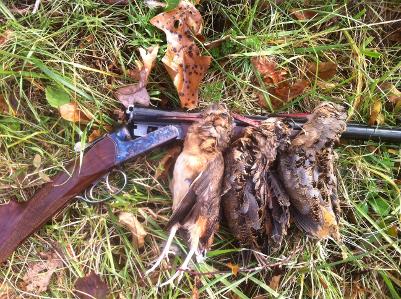 A hunt I donated to QUWF for their banquet. Took the winning bidder and a guest and we shot 3 limits in 2.5 hrs of hunting.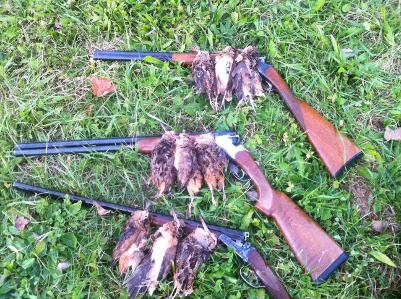 Sometimes we get a chance at a mixed bag of game in the Ozarks. This hunt produced a couple of quail and 3 woodcock. Kevin had 2 quail and 1 woodcock. Tom had a brace of woodcock. Nice hunt.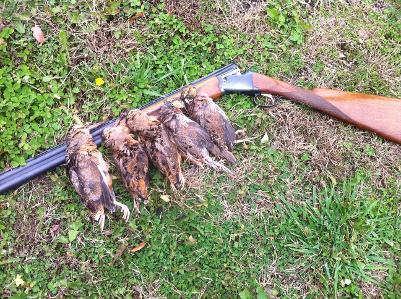 Took a friend woodcock hunting. He brought along an old '97 Winchester. Nice afternoon in the field.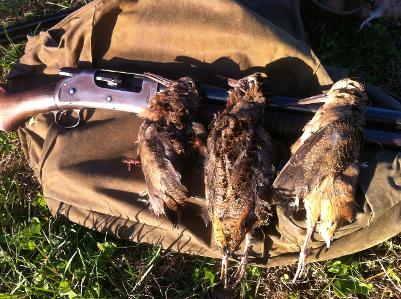 Another Last Shell, Last Bird picture. Somedays are like that when woodcock hunting!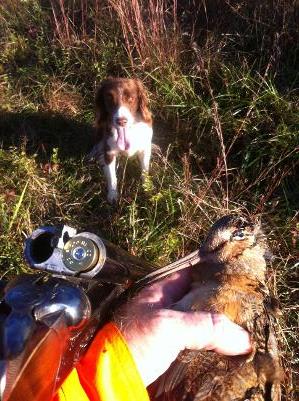 Aaron Sutton and Roll an English Pointer.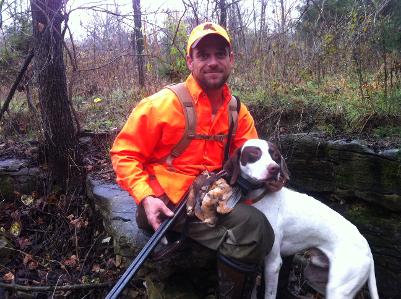 Billy and Aaron Sutton. I had a blast walking with you the last two days!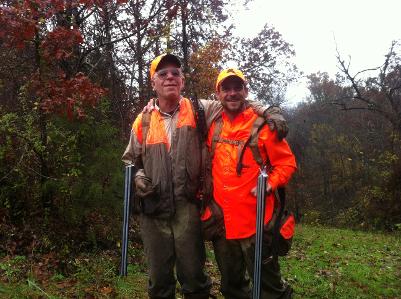 Aaron Sutton with the gun, Billy Sutton with the camera. Rock on Point in the briars. The Louisiana connection doing their thing in the Ozarks!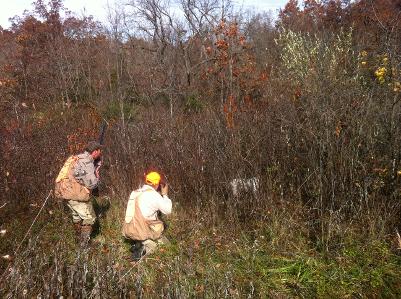 Dog on point and I could see the woodcock but the picture didn't show it well. Had fun following some English Pointers that are woodcock guide dogs in Louisiana. SDW Outfitters. net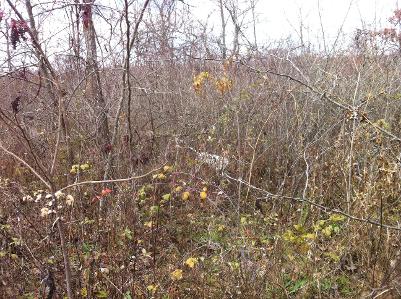 This is the Last Bird, Last Shell picture of a hunt in 2013. Some days are just like that. Bingo in the background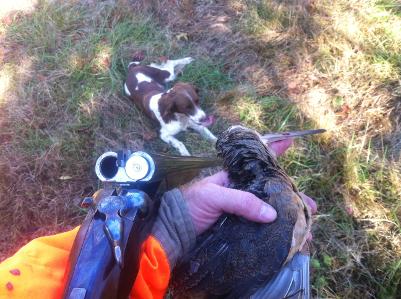 This is Bingo with her first woodcock of 2013. We ended up with a limit of 3 that hunt. At 8.5 yrs old, she is still a great dog to watch work the thickets.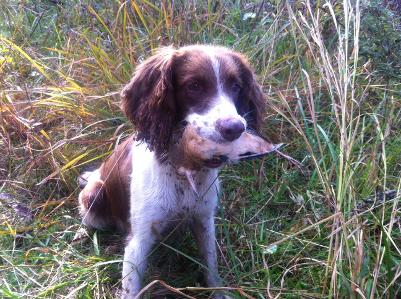 This is a picture of Spud with the first woodcock of 2013 season. At 9.5 yrs old he is still getting the job done.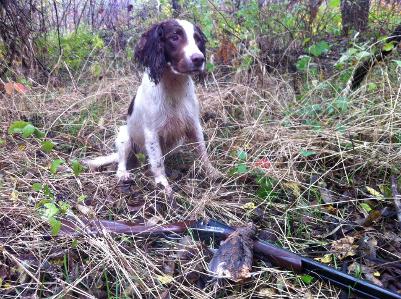 A guest hunter with the first woodcock pointed by his Braque Francais, Duke. Nice evening and a nice memory. Glad I could help with the guiding.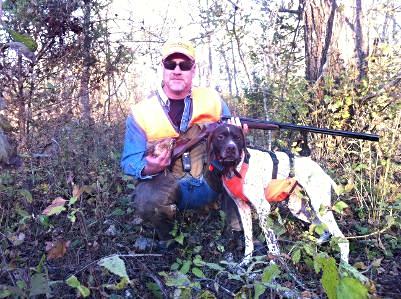 A picture of the cover that we hunt for woodcock. This pic was taken right
after a bird was bagged. By the way, Nice Shot!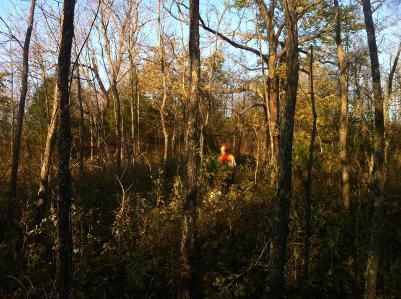 Limit of woodcock with my CZ 20 ga Side by Side.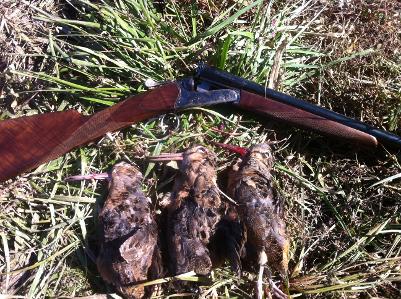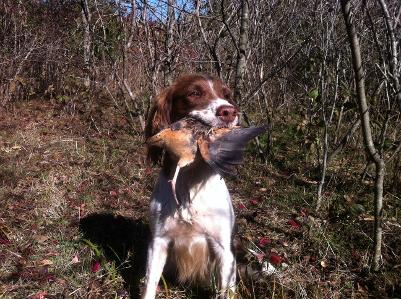 Bingo with a limit of woodcock. She works hard in the brambles. She got a scratch on her ear. Looks worse than it really is.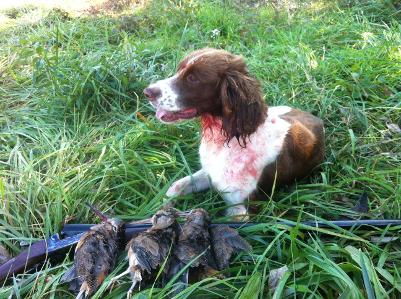 Spud with a Limit of Timberdoodles.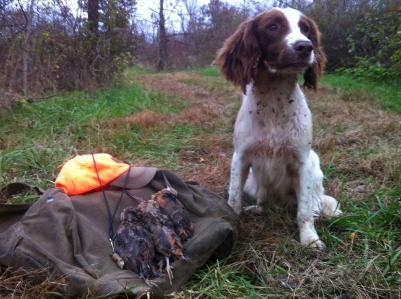 There is actually a bird in this picture. Hard to see it but I know where it is. Hard to walk through this nasty cover and tough on the dogs as well.