Nottingham Kennels
Field Bred English Springer Spaniels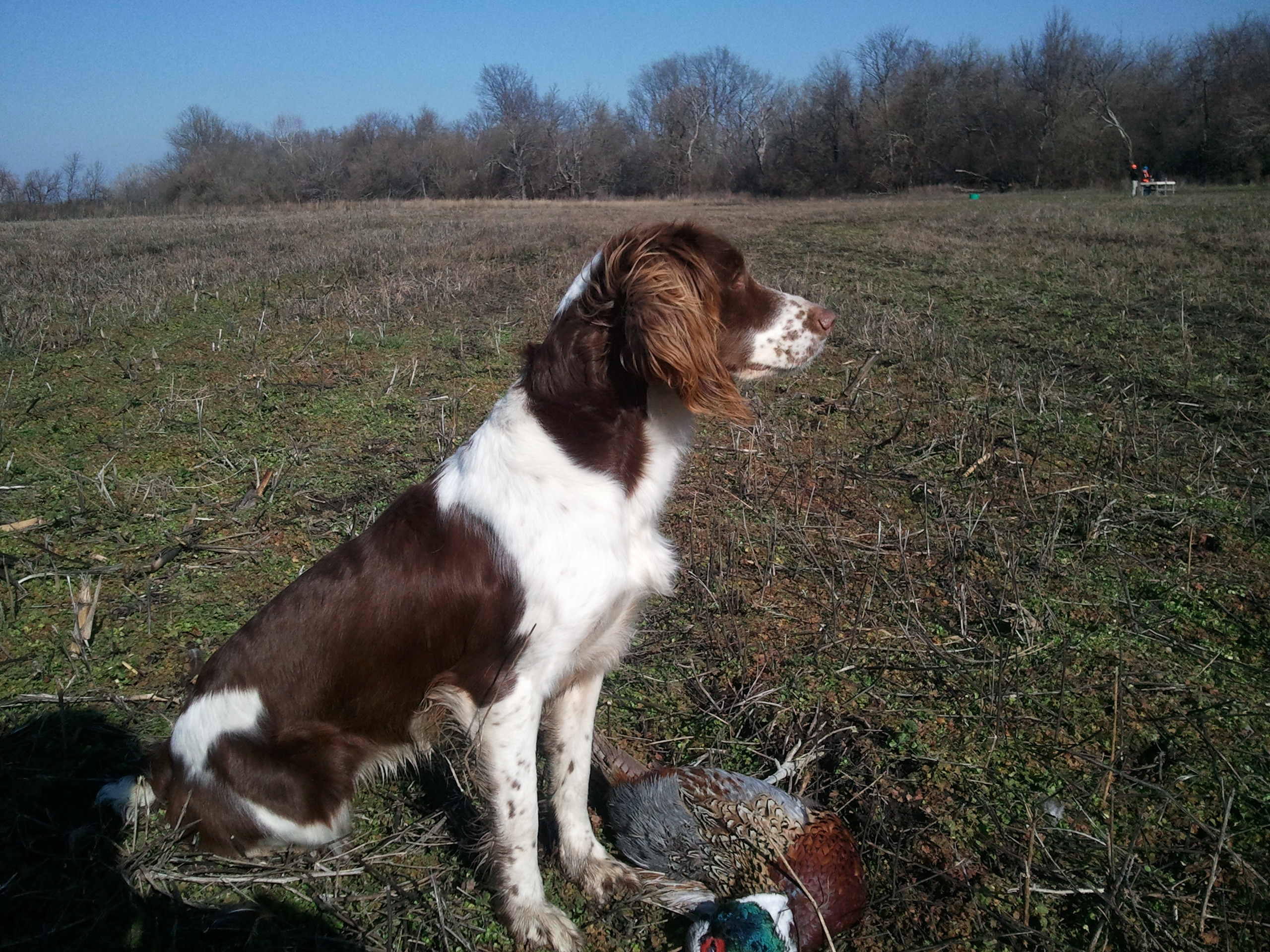 About Us
I have a blast playing with the dogs and continuing to train them to high standards. I have hunted with springers since 1984 and currently have some of the best trained and tested dogs I have ever worked. They are an enjoyment and pleasure to take into the field.
From time to time I will have a litter of pups for placement to hunting homes. If I don't have any pups, I will try to assist you in finding a quality dog. Sometimes I know of a litter being planned or already on the ground.
History
I have been playing with English Springer Spaniels since 1984. I have had Field Bred Springers since 1989 and thoroughly enjoy working with these wonderful dogs. I have been involved with only a few litters of pups so I wouldn't consider myself a "breeder" but I have a litter every few years. My hunting niche is woodcock hunting in Southwest Missouri. I have learned where and how to find woodcock and my dogs do a very nice job producing birds for the gun and collecting the shot birds. We also will work as "pick up dogs" at European Style pheasant shoots on a few different bird hunting farms.
I also run my dogs AKC Flushing Spaniel Hunt Tests to see how well their training is holding together. I have started running dogs in AKC English Springer Spaniel Field Trials. This isn't my sole focus but I do like to have a competitive dog in a field trial. One thing about these AKC events is that at these events the dogs are finding, flushing and retrieving shot birds. The dogs have to produce the birds in gun range and get them back to the handler. Training for these events ultimately gives me a nice dog to take in the field.
I also like to run the dogs in Hunting Retriever Club hunt tests. These tests are not upland tests like the AKC events but are a Retriever event. The dogs that can work at the middle level (Seasoned) are nice dogs to take in the dove field or the duck blind.
I am a member of the Missouri Hunting Spaniel Club and the Southwest Missouri Retriever Club.
Thank You for visiting my website.